Adam Selzer is well known to the Cigar Society of Chicago for his talks in the past about his books Ghosts of Lincoln: Discovering his Paranormal Legacy and (with the film director Michael Glover Smith) Flickering Empire: How Chicago Invented the U.S. Film Industry. When he is not keeping himself busy writing (he is the author of two dozen books) and raising a family, he gives a couple of hundred guided tours a year of haunted sites in Chicago.

Adam is in great demand every October, and was the recent subject of an article in the Chicago Tribune ("Digging up Graves in Lincoln Park," 10/18/2016).

Just this last August, Simon and Schuster released Adam's latest novel, Just Kill Me, the story of a ghost-tour guide who makes places more haunted by killing people at them. (Check out the promo video for the book.)

His next book, H. H. Holmes: The True History of the White City Devil, will be out in April 2017.

The publisher says of Adam's most recent book, Mysterious Chicago: "From Chicago historian Adam Selzer, expert on all of the Windy City's quirks and oddities, comes a compelling heavily researched anthology of the stories behind its most fascinating unsolved mysteries. To create this unique volume, Selzer has collected forty unsolved mysteries from the 1800s to modern day. He has poured through all newspaper, magazine, and book references to them, and consulted expert historians. Topics covered include who really started the great Chicago fire, who was the first "automobile murderer," and even if there was actually a vampire slaying at Rose Hill cemetery. The result is both a colorful read to get lost in, a window to a world of curiosity and wonder, as well as a volume that separates fact from fiction—true crime from urban legend. Complementing the gripping stories Selzer presents are original images of the crime and its suspects as developed by its original investigators. Readers will marvel at how each character and crime were presented, and happily journey with Selzer as he presents all facts and theories presented at the time of the "crime" and uses modern hindsight to assemble the pieces."
Adam Selzer was born in Des Moines and now lives in Chicago, where he writes humorous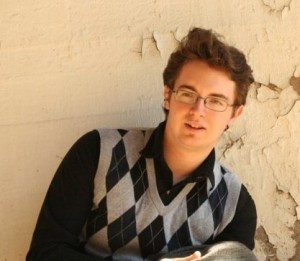 books by day and researches history, ghost stories, and naughty playground rhymes by night. Mr. Selzer's first novel was How To Get Suspended and Influence People, a 2007 Random House book that was included in the Chicago Public Schools 2007 Summer Reading List. It was also nominated for a Cybils 2007 Young Adult Fiction award, and, in 2009, made national news after attempts were made to have it removed from an Idaho library. It was included in the American Library Association's Banned Books Week packet in 2010. In 2013, his novel Sparks: the Epic, True-blue, (Almost) Holy Quest of Debbie (a young-adult novel about a sixteen-year-old lesbian's quest) was named a Stonewall Honor book and was placed on the ALA's "Rainbow List." His Smart Aleck's Guide to American History (Random House, 2009) was nominated for a YALSA award for nonfiction by the American Library Association in 2011, and his novel for younger readers, I Put a Spell On You: From the Files of Chrissie Woodward, Spelling Bee Detective (which was based on Watergate) was nominated for a Great Lakes Book Award and short-listed for an Edgar Award nomination. A 2009 short film he co-wrote with Michael Glover Smith, At Last, Okema!, won awards at several festivals.
About the Cigar Society of Chicago
ONE OF THE OLDEST AND greatest traditions of the city clubs of Chicago is the discussion of intellectual, social, legal, artistic, historical, scientific, musical, theatrical, and philosophical issues in the company of educated, bright, and appropriately provocative individuals, all under the beneficent influence of substantial amounts of tobacco and spirits. The Cigar Society of Chicago embraces this tradition and extends it with its Informal Smokers, University Series lectures, and Cigar Society Dinners, in which cigars, and from time to time pipes and cigarettes, appear as an important component of our version of the classical symposium. To be included in the Cigar Society's mailing list, write to the secretary at curtis.tuckey@logicophilosophicus.org