---
---




JOSEPH P. SCHWIETERMAN


Terminal Town
An Illustrated Guide to Chicago's Airports, Bus Depots, Train Stations, and Steamship Landings



Tuesday, November 29, 2016
5:30 - 8:30 pm





The Lounge at Iwan Ries
19 South Wabash Ave





Cocktails at 5:30, with the presentation at 6:00 for about thirty minutes, followed by Q&A and general cocktail conversation.






Joseph P. Schwieterman
is a professor in the School of Public Service and director of the Chaddick Institute for Metropolitan Development at DePaul University; he also holds a master's in transportation from Northwestern and a PhD in public policy from the University of Chicago.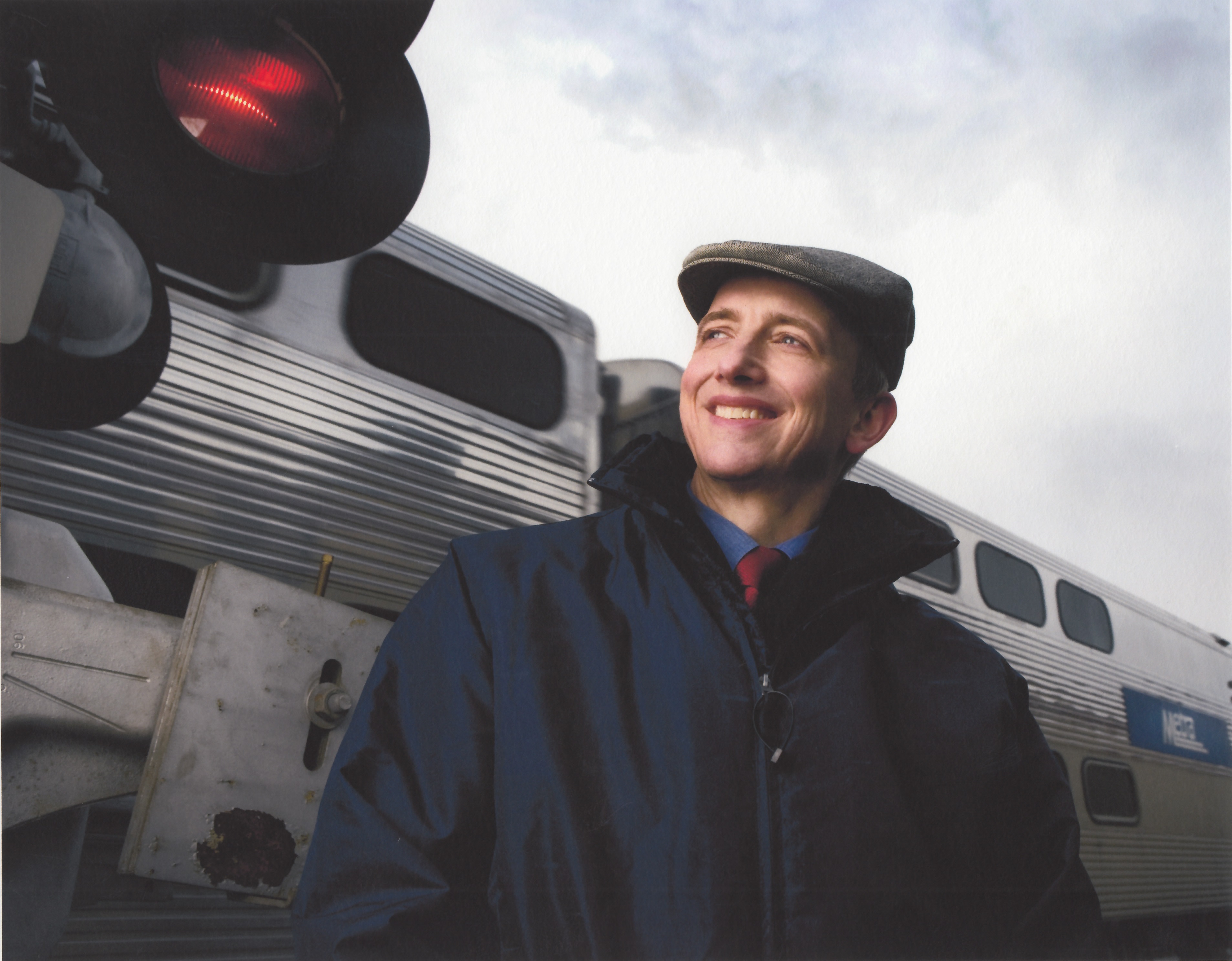 Professor Schwieterman has spent more than three decades studying the Windy City's historically significant and ever-changing transportation system. Schwieterman is a nationally known authority on air, bus, and train travel, his professional experience spans different modes of travel. He worked at United Airlines for eight years, is the author of When the Railroad Leaves Town: American Communities in the Age of Rail Line Abandonment, and is an authority on intercity bus travel.

In addition to having published more than 40 technical articles, Dr. Schwieterman has authored five books, including The Politics of Place: A History of Zoning in Chicago, which won an independent book publishers award. Since joining DePaul, he has also published an illustrated history of planning for the Chicago region, Beyond Burnham, and a book about the abandonment of American railroads, When the Railroad Leaves Town, which was a finalist for the prestigious George Hilton Award.

From the publisher, about the book: "Whether by road, rail, water, or sky . . . people come to Chicago. In droves. In waves of migration and immigration. For work and for play. But how do they get to Chicago? Terminal Town answers this question with a fast-moving history of Chicago's many passenger transportation terminals. These have, for generations, served as defining features of the city's cosmopolitan character. Showcasing great icons of transportation, including Chicago's Union Station, Dearborn Station, and Midway and O'Hare airports, as well as lesser-known and long-gone terminals throughout the metropolitan region, this book illustrates why the Windy City so richly deserves its reputation as America's premier travel hub.

"Featuring 48 stations and terminals through short narrative, 215 color photographs, and 20 custom maps, Terminal Town provides a fascinating portrait of the city's famously complex and constantly changing transportation system.
About the Cigar Society of Chicago
ONE OF THE OLDEST AND greatest traditions of the city clubs of Chicago is the discussion of intellectual, social, legal, artistic, historical, scientific, musical, theatrical, and philosophical issues in the company of educated, bright, and appropriately provocative individuals, all under the beneficent influence of substantial amounts of tobacco and spirits. The Cigar Society of Chicago embraces this tradition and extends it with its Informal Smokers, University Series lectures, and Cigar Society Dinners, in which cigars, and from time to time pipes and cigarettes, appear as an important component of our version of the classical symposium. To be included in the Cigar Society's mailing list, write to the secretary at curtis.tuckey@logicophilosophicus.org