---
---
Education and Economic Success
in the 21st-Century

CHARLES MIDDLETON

Chair, Board of Trustees, City Colleges of Chicago
President Emeritus, Roosevelt University


The Lounge at Iwan Ries --- Tuesday, October 4, 5:30-8:30pm

Cocktails at 5:30, with the presentation at 6:00 for about thirty minutes,
followed by Q&A and general cocktail conversation.

Hillary Clinton and Barack Obama have said that community colleges should be free of charge. Bernie Sanders has said, "In the United States, all people who have the desire and the ability should be able, in this changing economy, to receive all the education they need regardless of their income. This must be done not only to rebuild the disappearing middle class but to make us competitive in the global economy." Ben Carson said, "Think back to a darker time in our history. Two hundred years ago when slavery was going on, it was illegal to educate a slave, particularly to teach them to read. Why do you think that was? Because when you educate a man, you liberate a man." Jeb Bush said, "If education is to be the great equalizer which everybody talks about, that means that every child must have access to a great school and to great teachers." Marco Rubio said, "Poor and working class parents often have no choice about what schools their children can attend. All our parents should be able to send their children to the school of their choice." Carly Fiorina said, "The education crisis has deepened since 1989 across every dimension, but still, as a nation, we have not yet harnessed the collective will or sense of urgency to address it. Our competitiveness as a nation requires us to understand the bigger world, and prepare our children's hearts and minds to lead." Going back a little further, Robespierre said, "The secret of freedom lies in educating people, whereas the secret of tyranny lies in keeping them ignorant." And Thomas Jefferson said, "An educated citizenry is a vital requisite for our survival as a free people." More recently, Karl Rove said, "As people do better, they start voting like Republicans-- unless they have too much education and vote Democratic, which proves there can be too much of a good thing."
Taking the broadest view possible of higher education,
lifelong educator Chuck Middleton will explore recent events in higher education and relate them to trends in economic development in the United States. The focus will be on the City Colleges of Chicago and their four-year counterparts in Chicagoland.
Chuck Middleton
is Chair of the Board of Trustees of the City Colleges of Chicago and the immediate past President of Roosevelt University, serving from July 2002 through June 2015, when he retired.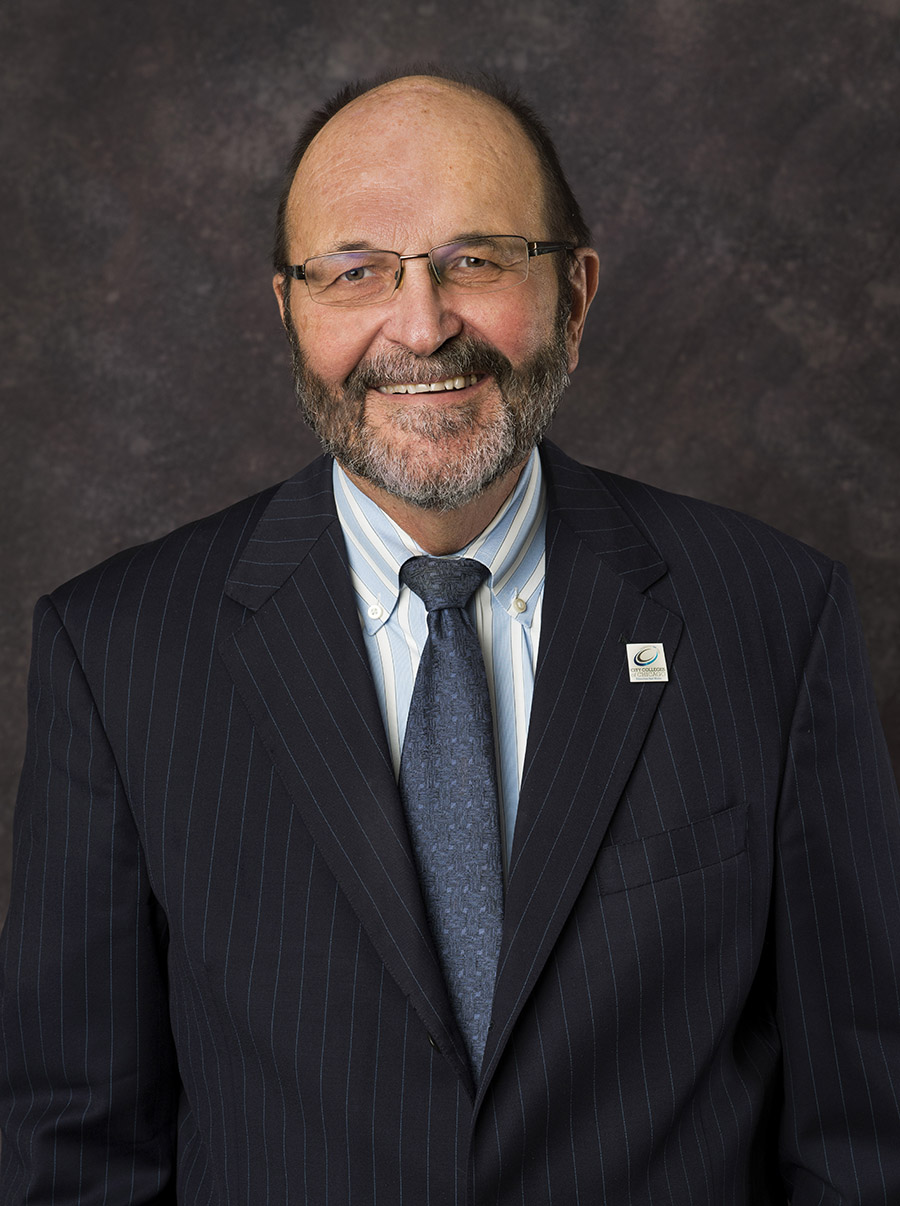 He is also Executive Director of the LGBTQ Presidents in Higher Education, an organization which he helped found in 2010. He was the first openly gay man appointed president of a university. During his tenure, he moved to strengthen the curriculum by strategically expanding and refocusing programs based on Roosevelt's strengths and mission. He also oversaw the transition of Roosevelt from a primarily commuter school with part-time adult students in the majority to a more traditional-age, full-time residential university. The number of full-time equivalent students dramatically grew during his tenure. Prior to his service as President, Middleton was a history professor and dean of the College of Arts and Sciences at the University of Colorado at Boulder, provost and vice president for academic affairs at Bowling Green State University and vice chancellor for academic affairs at the University System of Maryland. He has been active as a university leader and involved in higher education governance organizations for many decades, including service on the Board of the American Council on Education. His scholarly accomplishments earned him election as a Fellow of Britain's Royal Historical Society and he currently serves on the Boards of SAGE and PFLAG where he advocates for LGBTQ rights.
About the Cigar Society of Chicago
ONE OF THE OLDEST AND greatest traditions of the city clubs of Chicago is the discussion of intellectual, social, legal, artistic, historical, scientific, musical, theatrical, and philosophical issues in the company of educated, bright, and appropriately provocative individuals, all under the beneficent influence of substantial amounts of tobacco and spirits. The Cigar Society of Chicago embraces this tradition and extends it with its Informal Smokers, University Series lectures, and Cigar Society Dinners, in which cigars, and from time to time pipes and cigarettes, appear as an important component of our version of the classical symposium. To be included in the Cigar Society's mailing list, write to the secretary at curtis.tuckey@logicophilosophicus.org