---
---



Last year marked the centennial of one of the nation's worst disasters, the 1915 sinking of the steamship Eastland in the Chicago River, with more passenger deaths than the Titanic.

An astonishing 844 poor people perished on the Eastland—a ship still tied to its dock when it capsized.

For a century the cause of the nearly forgotten tragedy had remained a mystery, but the New York Times bestseller, Ashes Under Water: The SS Eastland and the Shipwreck that Shook America (Lyons Press), offers a fresh, sinister explanation for the tragedy: that management neglected needed repairs to the ship's stabilizing machinery.

Written by a former Wall Street Journal reporter and editor, Ashes Under Water also illuminates a dark corner in the biography of legal legend Clarence Darrow, who was center stage in the trial in which the guilty evaded justice.
The Lounge at Iwan Ries
Tuesday, March 15, 2016, 5:30-8:30pm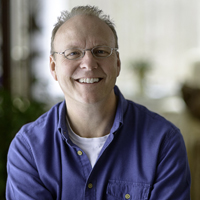 Michael McCarthy, who learned to sail on Lake Michigan, is the author of The Sun Farmer and Ashes Under Water He worked as a reporter and editor for the Wall Street Journal for twenty-two years, spending fifteen of those years in Chicago. He has degrees from St. Louis University, DePaul University and Seattle Pacific University.
About the Cigar Society of Chicago
ONE OF THE OLDEST AND greatest traditions of the city clubs of Chicago is the discussion of intellectual, social, legal, artistic, historical, scientific, musical, theatrical, and philosophical issues in the company of educated, bright, and appropriately provocative individuals, all under the beneficent influence of substantial amounts of tobacco and spirits. The Cigar Society of Chicago embraces this tradition and extends it with its Informal Smokers, University Series lectures, and Cigar Society Dinners, in which cigars, and from time to time pipes and cigarettes, appear as an important component of our version of the classical symposium. To be included in the Cigar Society's mailing list, write to the secretary at curtis.tuckey@logicophilosophicus.org