---
---

ROOSEVELT UNIVERSITY PRESIDENT, CHARLES MIDDLETON
Two Paths Towards Full Democratic Participation in the Political Process:

Britain and the United States
Election Day

, November 4, 2014
5:30 - 8:30 pm
The Lounge at Iwan Ries
19 South Wabash

At the end of another seemingly endless campaign, Chuck Middleton, professor of history and president of Roosevelt University, will explore how starting from a common constitutional denominator Britain and the USA have arrived at such disparate political systems even though they are not that far apart in terms of honoring the underlying principles that sustain them both.

After the talk we will see democracy in action as we sip our cocktails and watch the election returns in a smoke-filled room.
Cocktails at 5:30, presentation 6:00-6:30, followed by discussion and more cocktails.
Reservations are required.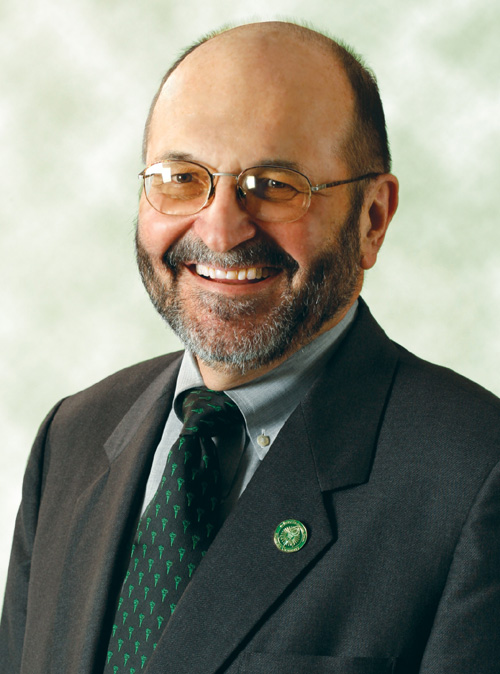 Chuck Middleton has been a university professor or administrator for more than forty years. Prior to joining Roosevelt as president, he was vice chancellor for Academic Affairs at the University System of Maryland, provost and vice president of Academic Affairs at Bowling Green State University, and dean of the College of Arts and Sciences at the University of Colorado, Boulder.
Dr. Middleton is a Fellow of the Institute for International Education (Midwest), on the Board of Directors of the American Council on Education (ACE), and chair of the Federation of Illinois Independent Colleges and Universities.
He earned an A.B. degree with honors in history from Florida State University and both an M.A. and Ph.D. in history from Duke University. Professor Middleton's academic expertise is in modern British history from the late 18th Century to the early 19th Century. He is a Fellow of the Royal Historical Society.


---

"I do not know if the people of the United States would vote for superior men if they ran for office, but there can be no doubt that such men do not run."
—Alexis de Toqueville
"Democracy is the theory that the common people know what they want, and deserve to get it good and hard."
—H. L. Mencken
"The best argument against democracy is a five-minute conversation with the average voter."
—

Winston S. Churchill
"Our great democracies still tend to think that a stupid man is more likely to be honest than a clever man, and our politicians take advantage of this prejudice by pretending to be even more stupid than nature made them."
—

Bertrand Russell
"Elections belong to the people. It's their decision. If they decide to turn their back on the fire and burn their behinds, then they will just have to sit on their blisters."
—

Abraham Lincoln
---
About the Cigar Society of Chicago
ONE OF THE OLDEST AND greatest traditions of the city clubs of Chicago is the discussion of intellectual, social, legal, artistic, historical, scientific, musical, theatrical, and philosophical issues in the company of educated, bright, and appropriately provocative individuals, all under the beneficent influence of substantial amounts of tobacco and spirits. The Cigar Society of Chicago embraces this tradition and extends it with its Informal Smokers, University Series lectures, and Cigar Society Dinners, in which cigars, and from time to time pipes and cigarettes, appear as an important component of our version of the classical symposium. To be included in the Cigar Society's mailing list, write to the Secretary at curtis.tuckey@logicophilosophicus.org.