Maggie Speer (Director) is artistic director of Azusa Productions, which is best known for its popular and critically acclaimed adaptations of Quentin Tarantino's Pulp Fiction (featuring Richard Gordon) and Reservoir Dogs, and many of the works of Sam Shepard. Maggie most recently directed the world premiere of David Alex's new play, Adrift, and David Hammond's adaptation of Fielding's Tom Jones for Polarity Ensemble Theater. Earlier she served as artistic director of Waukegan's Bowen Park Theater. For ten years, Maggie taught theater classes at Lake Forest College, where her favorite among them was "Shakespeare to Tarantino: Why violence endures and flourishes in theater, film, and literature." As an actor, Maggie was recently seen in Polarity's adaptation of Peer Gynt, adapted by Robert Bly. Her favorite past roles include Bernarda, in The House of Bernarda Alba; Bessie, in The Plough and the Stars; Marie Antoinette, in French Gray; and Margaret, in Richard III.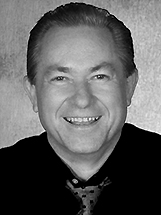 Richard Gordon (Fortunato) has been in the Chicago stage productions of Pulp Fiction (directed by Maggie Speer), A Few Good Men, The Rape of Nanking, Of Serial Murder, Suggestions for the Prevention, With Love in Your Arms, Night Galleries, The Courage of Mandy Kate Brown, The Taming of the Shrew, Ceremony of Innocence, and The Bells of Balangiga. He has also done many industrial and commercial shorts and voice-overs, including Beltone, My Neighborhood Pharmacy, Cox Digital Cable, Iowa Department of Public Safety, St. Anthony's Hospital, Comcast, Roserem, ISMIE, Kraft, ALAS, Country Insurance, Motorola, the National Safety Council, and ABC. He has also been an on-camera military analyst for WGN and CLTV. He studied voice-overs at Columbia College, took the Improv Workshop at Second City, did a number of monologue workshops at Act One, and studied jazz vocals under Spider Saloff at the Bloom School of Jazz.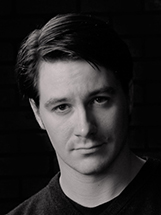 Scot West (Montresor) is currently appearing in Watch on the Rhine at the Artistic Home Theatre and was seen earlier this year in the critically acclaimed Men Should Weep at Griffin Theatre (4 stars, Chicago Tribune). Other recent credits include: Ghost Bike (Buzz22), Appropriate (Victory Gardens), Much Ado About Nothing (Rasaka), Twelfth Night (Oak Park Festival Theatre) as well as the Onion short "Doctor Recalls Average-Looking Sibling Who Inspired Him to Go Into Plastic Surgery". Earlier he appeared on stage in Miss Julie (Vintage Theater Collective), Blacula: Young, Black, and Undead (Pegasus Players), and in the rolling world premiere of The Exit Interview (Riverside Theater, Iowa, and the National New Play Network). At the Minnesota Fringe Festival his one-man show, thank u 4 a funky time, was a Minneapolis City Pages Critics Pick. Scot has an MFA in Acting from Ohio University and is represented by Gray Talent.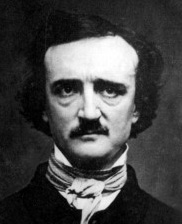 Edgar Allan Poe (Author) was an American author, poet, editor, and literary critic. Best known for his tales of mystery and the macabre, Poe was one of the earliest American practitioners of the short story. On January 29, 1845, his poem The Raven appeared in the Evening Mirror and became a popular sensation. Though it made Poe a household name almost instantly, he was paid only $9 for its publication. He wrote A Cask of Amontillado in 1846. On October 3, 1849, Poe was found on the streets of Baltimore delirious, "in great distress, and... in need of immediate assistance", according to the man who found him. He was taken to the Washington Medical College, where he died on Sunday, October 7, 1849, at 5:00 in the morning. He was forty years old. Poe was never coherent long enough to explain how he came to be in his dire condition, and, oddly, was wearing clothes that were not his own. Some sources say Poe's final words were "Lord help my poor soul." All medical records, including his death certificate, have been lost. Newspapers at the time reported Poe's death as "congestion of the brain" or "cerebral inflammation", common euphemisms for deaths from disreputable causes. —Wikipedia