---
---
JOHN F. WASIK
Keynes's Personal Investment Strategies

Tuesday, November 12, 5:30-8:30pm
The Lounge at Iwan Ries
19 South Wabash

Cocktails at 5:30, presentation 6:00-6:30
followed by discussion and more cocktails.
$40 includes drinks, two cigars, and sandwiches.
Reservations are required.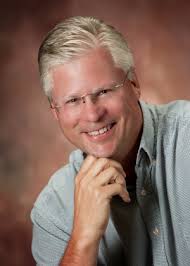 From the publisher: Before Benjamin Graham, Warren Buffett and George Soros, one of the greatest investors who ever lived quietly managed portfolios for friends, insurance companies, and Cambridge University: John Maynard Keynes. Almost no one knows what a stunningly successful investor he was or the breadth of his investment management while financing wartime expenditures for Great Britain, writing classic books, and creating the post-war economic order. He made a fortune in the 1930s when most investors were losing their shirts.
John Wasik, a lifetime Chicago-area resident, is the author of 14 books, including The Merchant of Power and The Cul-de-Sac Syndrome. He also pens the Forbes blog "Bamboozlement," writes an investment column for Reuters, and contributes to The New York Times. He's won 18 awards for his writing and speaks across the country on investment topics.
---
About the Cigar Society of Chicago
ONE OF THE OLDEST AND greatest traditions of the city clubs of Chicago is the discussion of intellectual, social, legal, artistic, historical, scientific, musical, theatrical, and philosophical issues in the company of educated, bright, and appropriately provocative individuals, all under the beneficent influence of substantial amounts of tobacco and spirits. The Cigar Society of Chicago embraces this tradition and extends it with its Informal Smokers, University Series lectures, and Cigar Society Dinners, in which cigars, and from time to time pipes and cigarettes, appear as an important component of our version of the classical symposium. To be included in the Cigar Society's mailing list, write to the Secretary at curtis.tuckey@logicophilosophicus.org.