Basking in his role of hunter of big game, Sanger Rainsford is on his way to chase jaguars in the Amazon jungle. In an unfortunate late-night smoking accident, Rainsford's pipe falls from his mouth, overboard, and his attempt to catch it sends him into the Caribbean, where he is borne by the waves to the dreaded Ship-trap Island. There he finds a palatial chateau inhabited by General Zaroff, another big-game hunter. Zaroff knows of Rainsford from Rainsford's book about hunting snow leopards in Tibet. Over dinner, General Zaroff tells Rainsford how he is bored with hunting mere animals because it no longer challenges him. Instead, he now prefers a more dangerous game...

A CONCERT READING

Tuesday, April 9, 5:30-8:30pm
The Lounge at Iwan Ries, 19 South Wabash


Cocktails at 5:30, presentation 6:00-6:30,
followed by discussion and more cocktails.
$40 includes drinks, two cigars, and sandwiches.
Reservations are required.

Maggie Speer (Director/Narrator) is artistic director of Azusa Productions, which is best known for its popular and critically acclaimed adaptations of Quentin Tarantino's Pulp Fiction (featuring Richard Gordon) and Reservoir Dogs, and many of the works of Sam Shepard. Maggie most recently directed the world premiere of David Alex's new play, Adrift, and David Hammond's adaptation of Fielding's Tom Jones for Polarity Ensemble Theater. Earlier she served as artistic director of Waukegan's Bowen Park Theater. For ten years, Maggie taught theater classes at Lake Forest College, where her favorite among them was "Shakespeare to Tarantino: Why violence endures and flourishes in theater, film, and literature." As an actor, Maggie was recently seen in Polarity's adaptation of Peer Gynt, adapted by Robert Bly. Her favorite past roles include Bernarda, in The House of Bernarda Alba; Bessie, in The Plough and the Stars; Marie Antoinette, in French Gray; and Margaret, in Richard III.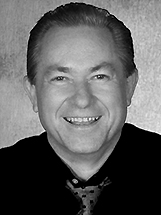 Richard Gordon (General Zaroff) has been in the Chicago stage productions of Pulp Fiction (directed by Maggie Speer), A Few Good Men, The Rape of Nanking, Of Serial Murder, Suggestions for the Prevention, With Love in Your Arms, Night Galleries, The Courage of Mandy Kate Brown, The Taming of the Shrew, Ceremony of Innocence, and The Bells of Balangiga. He has also done many industrial and commercial shorts and voice-overs, including Beltone, My Neighborhood Pharmacy, Cox Digital Cable, Iowa Department of Public Safety, St. Anthony's Hospital, Comcast, Roserem, ISMIE, Kraft, ALAS, Country Insurance, Motorola, the National Safety Council, and ABC. He has also been an on-camera military analyst for WGN and CLTV. He studied voice-overs at Columbia College, took the Improv Workshop at Second City, did a number of monologue workshops at Act One, and studied jazz vocals under Spider Saloff at the Bloom School of Jazz.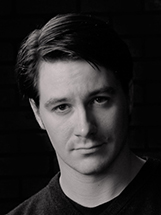 Scot West (Rainsford) has recently appeared on stage in Miss Julie (Vintage Theater Collective), Blacula: Young, Black, and Undead (Pegasus Players), and in the rolling world premiere of The Exit Interview (Riverside Theater, Iowa, and the National New Play Network). Scot has appeared in readings and workshops with Penumbra Theater, the Playwrights' Center, and the Unit Collective. At the Minnesota Fringe Festival his one-man show, thank u 4 a funky time, was a Minneapolis City Pages Critics Pick. He has worked for Door Shakespeare (Pride and Prejudice), the Iowa Summer Rep (Moon over Buffalo), Monomoy Theater (Doubt; Dracula) and Riverside Theater in the Park (As You Like It; Merchant of Venice). This summer, he will appear as Feste in Twelfth Night for the Oak Park Festival Theater. West has an MFA in acting from Ohio University, and is represented by the Gray Talent Group.
Richard Connell (Author) was an American author and journalist. He is best remembered for his short story "The Most Dangerous Game." Connell was one of the most popular American short story writers of his time, and his stories appeared in the Saturday Evening Post and Collier's Weekly. He was nominated for an Academy Award in 1942 for best original story for the film Meet John Doe.