---
---

CHICAGO TRIBUNE NATION AND WORLD EDITOR
K E R R Y L U F T
= A FIRST LOOK AT THE SECOND TERM =
an interview with BILL DALEY
Tuesday, January 22, 5:30-8:30pm
The Lounge at Iwan Ries, 19 South Wabash

Cocktails at 5:30, presentation 6:00-6:30 followed by discussion and more cocktails.
$40 includes drinks, two cigars, and sandwiches.
Reservations are required.
Bill Daley talks with Kerry Luft talk about the challenges
President Obama faces in his second term. What will happen with gun control, the fiscal cliff and health care? Afganistan, Pakistan and Iran? Who will oppose him---not just from among the Republicans but within his own party? How can Obama avoid the second term curse? And what about 2016 – who's in the running?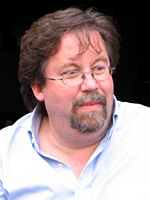 Kerry Luft is Nation & World editor for the Chicago Tribune, where he has worked for 26 years. In that time he has served in a variety of jobs ranging from metro copy editor to foreign correspondent, based in Brazil, where he developed an appreciation for a fine charuto and interviewed the son of Alonso Menendez, general manager of the original H. Upmann a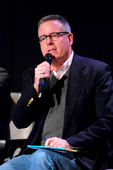 nd Montecristo brands. For the first two years of the Obama administration, he was the Tribune Company's Washington bureau chief, directing two dozen reporters and editors in the nation's capital and overseeing coverage of national government and politics for eight newspapers. He graduated from Northwestern University, where he was editor of the student paper. He is a native of New Orleans and lives in Evanston with his wife and children.



Bill Daley

is a food and features reporter for the Chicago Tribune and long-time member of the Cigar Society. In tackling the food beat, Daley covers chefs and food personalities, cooking techniques, and trends. He answers food and drink queries from readers in a weekly column called "The Daley Question," which can be found in print and online. He is active in social media, notably Twitter, Facebook, Pinterest, and Instagram. Daley arrived at the Tribune in 2004. For six years, he wrote the Good Eating section's weekly wine column, "Uncorked." He taped a weekly food and wine radio segment for five years, first for WBBM-AM and then for WGN-AM.

---
About the Cigar Society of Chicago
ONE OF THE OLDEST AND greatest traditions of the city clubs of Chicago is the discussion of intellectual, social, legal, artistic, historical, scientific, musical, theatrical, and philosophical issues in the company of educated, bright, and appropriately provocative individuals, all under the beneficent influence of substantial amounts of tobacco and spirits. The Cigar Society of Chicago embraces this tradition and extends it with its Informal Smokers, University Series lectures, and Cigar Society Dinners, in which cigars, and from time to time pipes and cigarettes, appear as an important component of our version of the classical symposium. To be included in the Cigar Society's mailing list, write to the Secretary at CigarSociety@logicophilosophicus.org.