---
---




CHARLES WHEELAN
NAKED STATISTICS
and 10-1/2 THINGS NO COMMENCEMENT SPEAKER HAS EVER SAID

Tuesday, May 22, 5:30-8:30pm
The Lounge at Iwan Ries
19 South Wabash

Cocktails at 5:30, presentation 6:00-6:30 followed by discussion and more cocktails. $40 helps to cover the cost of drinks, two cigars, and sandwiches. Jacket and tie recommended. Reservations are required.
What do Schlitz Beer and commencement have in common?

It's probably not what you're thinking. On May 22, Charlie Wheelan will speak about two new books,

Naked Statistics

and

10 ½ Things No Commencement Speaker Has Ever Said

. Both offer a refreshing new look at an old topic. For example, one tidbit of wisdom for today's graduates: "Your worst days lie ahead." Meanwhile, he has sought to demystify the numbers behind everyday life---including the statistics behind Schlitz Beer's seemingly bold live blind taste tests at halftime of the Super Bowl in the early 1980s. Wheelan will talk about both the content of the new books and the process behind how they came to be.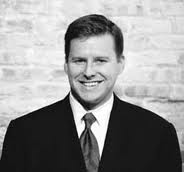 Charles Wheelan is currently a senior lecturer in public policy at the Harris School of Public Policy at the University of Chicago. He has taught several courses on understanding the policy process for Master's students. For the 2004-05 academic year, he was voted Professor of the Year in a Non-Core Course by the Harris School student body. Starting next month, Charlie will be taking up a new position as
senior lecturer and policy fellow at the Rockefeller Center at Dartmouth College.

In the fall of 2005, Wheelan created and taught the inaugural International Policy Practicum (IPP), in which 12 students studied economic reform in India for an academic term followed by a 10-day trip to Bangalore and Delhi to meet with economists, politicians, educators, civic leaders, and other experts. Subsequent IPPs have visited Brazil; Jordan and Israel; Turkey; Cambodia; and Rwanda and Madagascar.

In March of 2009, Wheelan ran unsuccessfully for Congress as the representative from the Illinois 5th District in the special election to replace Rahm Emanuel. In its editorial assessing the race, the Chicago Sun-Times wrote, "Voters will find a ballot filled with impressive and thoughtful candidates . . . especially Charlie Wheelan, a University of Chicago lecturer who combines a razor-sharp mind with a boatload of charm and an impressive expertise in economics and foreign policy. We expect great things from Wheelan in the future."

Since 2006, Wheelan has taught economics and public policy during the summer quarter at Dartmouth College, his undergraduate alma mater. In 2010, he received the Green Key Faculty Award, an annual teaching award presented by the Dartmouth Green Key Society, an honorary service organization made up of members of the junior class. He was selected by the class of 2011 to be their faculty Class Day speaker as part of Commencement.

Prior to joining the faculty at the University of Chicago, Wheelan was Director of Policy and Communications for Chicago Metropolis 2020, a business-backed civic group promoting healthy regional growth in the Chicago area.

From 1997 to 2002, Wheelan was the Midwest correspondent for

The Economist.

His story on America's burgeoning ex-convict population was the August 10, 2002, cover story. He has written freelance articles for the

Chicago Tribune

, the

New York Times

, the

Wall Street Journal

and other publications.

Wheelan's first book,

Naked Economics: Undressing the Dismal Science

, was published by W.W. Norton & Company in 2002. The book, an accessible and entertaining introduction to economics for lay readers, was released in paperback in September 2003 and is now published in 10 languages, including Arabic and Hebrew. The

Chicago Tribune

described

Naked Economics

as "clear, concise, informative and (gasp) witty." In 2007, the book was selected by

360 Degrees of Reading

as one of the 360 books that every college bound student should read, alongside authors ranging from Sophocles to Malcolm X.

Naked Economics

was also selected as one The 100 Best Business Books of All Time by 800-CEO-READ. Wheelan is also the author of

An Introduction to Public Policy

, a comprehensive textbook on public policy published by W.W. Norton in November of 2010.

Wheelan holds a Ph.D. in public policy from the University of Chicago, a Master's in Public Affairs from Princeton University, and a B.A. from Dartmouth College. He lives in Chicago with his wife and three children.


About the Cigar Society of Chicago
ONE OF THE OLDEST AND greatest traditions of the city clubs of Chicago is the discussion of intellectual, social, legal, artistic, historical, scientific, musical, theatrical, and philosophical issues in the company of educated, bright, and appropriately provocative individuals, all under the beneficent influence of substantial amounts of tobacco and spirits. The Cigar Society of Chicago embraces this tradition and extends it with its Informal Smokers, University Series lectures, and Cigar Society Dinners, in which cigars, and from time to time pipes and cigarettes, appear as an important component of our version of the classical symposium. To be included in the Cigar Society's mailing list, write to the Secretary at CigarSociety@logicophilosophicus.org.