---
---
High C's on the High Seas: Chicago Opera Theater's 1st Annual Opera Cruise
Thursday, September 24, 5:30-8:00pm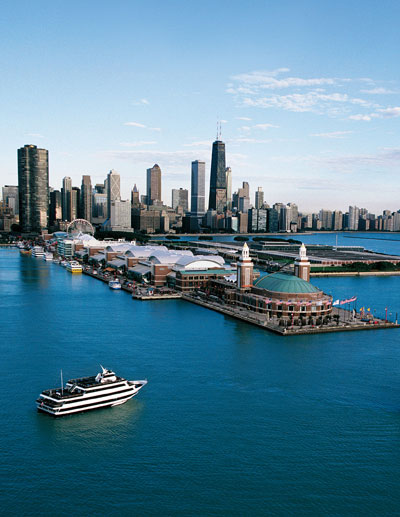 The Cigar Society of Chicago is invited to attend the Chicago Opera Theater's first-ever Opera Cruise on Lake Michigan, this Thursday night. Cigar smoking will be permitted and encouraged on the aft-end of the boat. Special Cigar Society price of $60 (use promo code 5329; full price is $85) includes hors d'oeuvres and an open bar (wine, beer, and operatinis). Please bring your own cigars.

David O'Connor writes, "The evening kicks off with a short concert by Andriana Chuchman and Jorge Prego featuring favorites from opera and musical theater. Ms. Chuchman received rave reviews as Dorinda in Chicago Opera Theater's 2008 production of Orlando. She will return to COT in 2010 singing Alinda in Giasone. Mr. Prego is a current member of Chicago Opera Theater's Young Artist Program. As a Young Artist during the 2009 Season, he performed at COT's Annual Gala in a tribute to General Director Brian Dickie, as well as in a much-heralded concert at the Chicago Cultural Center."
Check-in starts at 5:30 at Kanan Cruises on Navy Pier, and the cruise will depart promptly at 6:00pm, returning to the pier at 8:00pm. Buy tickets online from the Chicago Opera Theater or call 312.704.8414.
Rooftop Smoker at QuotePro—Tuesday, September 29, 5:00-8pm
820 North Orleans, Suite 400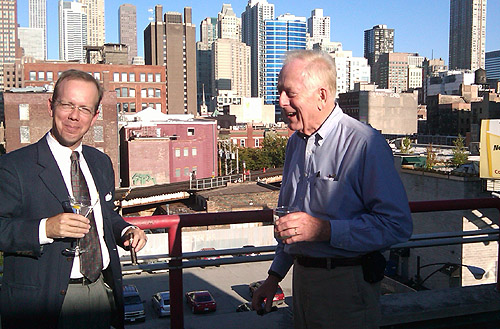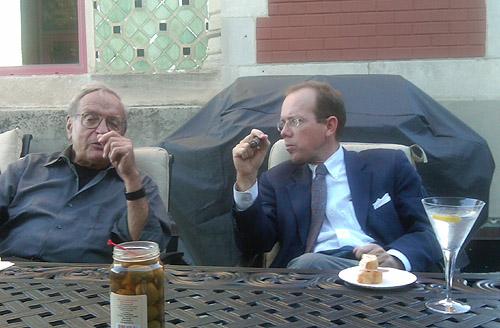 Join the Cigar Society of Chicago on the rooftop deck of Ernie Freudman's spiffy new offices on Orleans near Chicago Avenue -- just a half block from the Brown Line station at Chicago. $40 includes cigars, sandwiches, and premium open bar. Reservations are required.
---
About the Cigar Society of Chicago
ONE OF THE OLDEST AND greatest traditions of the city clubs of Chicago is the discussion of intellectual, social, legal, artistic, historical, scientific, musical, theatrical, and philosophical issues in the company of educated, bright, and appropriately provocative individuals, all under the beneficent influence of substantial amounts of tobacco and spirits. The Cigar Society of Chicago embraces this tradition and extends it with its fortnightly Informal Smokers, monthly University Series lectures, and quarterly Cigar Society Dinners, in which cigars, and from time to time pipes and cigarettes, appear as an important component of our version of the classical symposium. To be included in the Cigar Society's mailing list, write to the Secretary at CigarSociety@logicophilosophicus.org.