Coming up
The Ben Paterson Trio will perform at the Cigar Society's election night cigar party in Hyde Park on Tuesday, Nov 4.
Asad Hayaud Din, Consul (Trade), Consulate of Pakistan, will lead a discussion about Pakistan, Afghanistan, and the War on Terror. Tues., Nov 18.
Charles Middleton, President of Roosevelt University, will talk about the economics of higher education. Tuesday, Dec 9.
Lee Allison, President of the Lee Allison Company, will talk about the history of men's neck wear.
Don Hermann, Professor of Law and Philosophy at DePaul University, will talk about the ethics of torture, in January.
Sam Sisodia, Director of the Center for Molecular Neurobiology at the University of Chicago, will talk about the brain, in February.
Bill Daley, Wine and Food Critic for the Chicago Tribune, will talk about wine and smoke.
Sven Nilsen, Kirkland and Ellis, will talk about strategies in poker.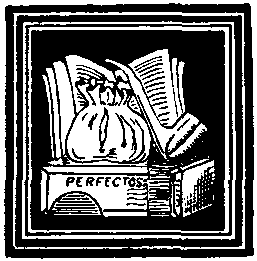 Visit the Cigar Society archive at logicophilosophicus.org.