The Rule of Law
in America
Observations on Recent
Supreme Court Decisions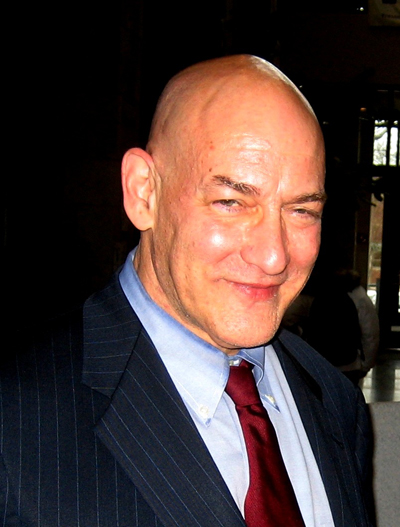 Stephen Presser
Raoul Berger Professor of the History of Law
Northwestern University
Stephen Presser (Harvard AB '68, JD '71) teaches at the Northwestern University in the School of Law, the School of Management, and the Department of History. He is an expert in legal history and constitutional law and is the author of a dozen books and over 75 articles. He is editor of the preeminent legal history casebook, author of the treatise Recapturing the Constitution, and is a regular expert witness to the U.S. Congress on constitutional law issues. He is a leading scholar in the field of corporations, particularly on the issue of shareholder liability for corporate debts, and has written a leading casebook in the field, An Introduction to the Law of Business Organizations.
Cigar Society Fall Dinner
October 11, 2007
at the Tower Club
20 North Wacker Drive, 39th floor.
Cocktails at 5:30, dinner at 6:30,
with Mr. Presser's remarks to follow.
Smoking will be permitted and encouraged throughout the evening.
Menu

Shrimp cocktail, Oysters, and Crab Claws

Cheeses and Crudites

Truffle Scented New England Clam Chowder
in Puff Pastry

Grilled Kobe Hanger Steak in
Green Peppercorn Cognac Sauce

Maryland Scallops

Horseradish Whipped Potatoes

Martha Washington's Warm Cherry Pie
with White Chocolate Ice Cream

Coffee
University Club and Tower Club members, $75 . Price includes premium open bar, multi-course dinner with wine, and coffee.
Please bring your own cigars.

ONE OF THE OLDEST AND GREATEST TRADITIONS of the University Club is the discussion of intellectual, social, legal, artistic, historical, scientific, musical, theatrical, and philosophical issues in the company of educated, bright, and appropriately provocative individuals, all under the beneficent influence of substantial amounts of tobacco and spirits. The University Club Cigar Society embraces this tradition and extends it with its fortnightly Informal Smokers, monthly University Series lectures, and quarterly Cigar Society Dinners, in which cigars, and from time to time pipes and cigarettes, appear as an important component of our version of the classical symposium.