22 February 2007
Thursday, February 22
Cigar Society Dinner
Speaker: Rick Kogan
Tuesday, March 6
University Series
Speaker: Robert Wallace
Tuesday, March 20
Informal Smoker
Tower Club Bar
Tuesday, April 3
University Series
Speaker: Jack Zimmerman
Tuesday, April 17
Informal Smoker
Tower Club Bar
Tuesday, May 8
University Series
Speaker: Charles Wheelan
Tuesday, May 22
Informal Smoker
Tower Club Bar
Tuesday, June 4
University Series
Speaker: Ted Foss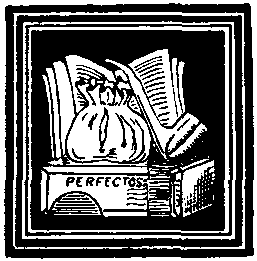 About the Cigar Society
ONE OF THE OLDEST AND greatest traditions of the University Club is the discussion of intellectual, social, legal, artistic, historical, scientific, musical, theatrical, and philosophical issues in the company of educated, bright, and appropriately provocative individuals, all under the beneficent influence of substantial amounts of tobacco and spirits.
The University Club Cigar Society embraces this tradition and extends it with its fortnightly Informal Smokers, monthly University Series lectures, and quarterly Cigar Society Dinners, in which cigars, and from time to time pipes and cigarettes, appear as an important component of our version of the classical symposium.
The Informal Smokers meet at the round table in the Tower Club bar. There are no reservations or cover charges, and each member signs his own chit for drinks a lá carte. Sometimes a theme is published in advance, but the table talk always strays.
The format of the Cigar Society University Series includes cocktails at 5:15pm, a lecture or reading starting at 5:30 sharp for about thirty minutes, and discussion and more cocktails to follow. Premium open bar and light snacks are included in University Series events; members sign a chit for $30 and guests may pay $40 (inclusive) in cash.
All University Club and Tower Club members and their guests are invited to all Cigar Society events.
To be included in the Cigar Society's mailing list, write to the Secretary, Curtis Tuckey, at tuckey@post.com.

With my cigar, I'm sage and wise;
without, I'm dull as cloudy skies.
When smoking, all my ideas soar;
when not, they sink upon the floor.
The greatest men have all been smokers.
And so were all the greatest jokers.

University Club Cigar Society
Officers for 2007

David O'Connor, King.
Gerald I. Bauman, Treasurer.
Curtis Tuckey, Secretary.
J. Douglas Johnson, Liaison to Chicago Croquet Club (Honorary).
Jeffrey Dean, Chair of the Subcommittee concerning Pipe Smoking.
Alexander Sherman, Metropolitan Philosopher.
Thomas O'Brien, Stentorian.
John H. Nelson, Herald.

Cigar Dinner, Thursday, February 22, Tower Club, 5:30.
The Cigar Society's Winter Cigar Dinner will be held this Thursday at the Tower Club (Civic Opera Building, 39th floor). The Tower Club's new executive chef, Kristopher Murray, a Kendall College graduate and former executive chef at the Chicago Yacht Club, will be preparing his inaugural dinner for us on this day, the 275th anniversary of George Washington's birthday (February 22). See also our Readings for Washington's Birthday, below.

Veteran journalist Rick Kogan will be our guest speaker. He'll read from his new book about the history of the Billy Goat Tavern, and have copies available for signing. Cocktails at 5:30, dinner at 6:00. Author's remarks during and following dinner. Members are asked to bring old tavern stories (or old tavern owners) to share. $75 includes cocktails, dinner, and wine. Bring your own cigars. RSVP ASAP to Sarah Lewis.

It is our good fortune that Rick Kogan, of a fabled Chicago legacy, has put forth a work so whimsical, wistful, and wondrous. —Studs Terkel

Winter Cigar Dinner Menu

Shrimp cocktail, Oysters, and
Crab Claws

Cheeses and Crudites

Truffle Scented New England Clam Chowder
in Puff Pastry

Grilled Kobe Hanger Steak in
Green Peppercorn Cognac Sauce

Maryland Scallops

Horseradish Whipped Potatoes

Martha Washington's Warm Cherry Pie
with White Chocolate Ice Cream

Coffee
Readings for Washington's Birthday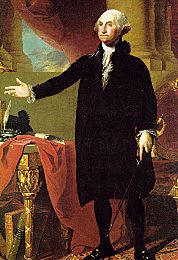 On this the 275th anniversary of the birth of George Washington — First in war, first in peace, and first in the hearts of his countrymen — we have included a few tidbits about Washington, tobacco, and whiskey, as well as an Ode for General Washington's Birthday by our favorite scotch drinker, Robert Burns. Recommended reading for Presidents Day: Our Presidents and Cigars from Cigar Aficionado.
After retiring from the presidency in March 1797, Washington returned to Mount Vernon with a profound sense of relief. He devoted much time to farming and, in that year, constructed a 2,250 square foot distillery, which was one of the largest in the new republic. Two years later, he produced 11,000 gallons of whiskey, worth $7,500. The distillery has been extensively renovated and restored, and will open to the public later this year. The reconstructed distillery and currently operating gristmill will make Mount Vernon the only historic site in the country capable of showing the distilling process from crop to finished product. For more information, see the following articles.
If you can't send money, send tobacco. —George Washington to the Continental Congress, 1776.


Ode for General Washington's Birthday (1794)

No Spartan tube, no Attic shell,
No lyre Aeolian I awake;
'Tis liberty's bold note I swell,
Thy harp, Columbia, let me take!
See gathering thousands, while I sing,
A broken chain exulting bring,
And dash it in a tyrant's face,
And dare him to his very beard,
And tell him he no more is feared-
No more the despot of Columbia's race!
A tyrant's proudest insults brav'd,
They shout—a People freed! They hail an Empire saved.
Where is man's god-like form?
Where is that brow erect and bold-
That eye that can unmov'd behold
The wildest rage, the loudest storm
That e'er created fury dared to raise?
Avaunt! thou caitiff, servile, base,
That tremblest at a despot's nod,
Yet, crouching under the iron rod,
Canst laud the hand that struck th' insulting blow!
Art thou of man's Imperial line?
Dost boast that countenance divine?
Each skulking feature answers, No!
But come, ye sons of Liberty,
Columbia's offspring, brave as free,
In danger's hour still flaming in the van,
Ye know, and dare maintain, the Royalty of Man!

Alfred! on thy starry throne,
Surrounded by the tuneful choir,
The bards that erst have struck the patriot lyre,
And rous'd the freeborn Briton's soul of fire,
No more thy England own!
Dare injured nations form the great design,
To make detested tyrants bleed?
Thy England execrates the glorious deed!
Beneath her hostile banners waving,
Every pang of honour braving,
England in thunder calls, "The tyrant's cause is mine!"
That hour accurst how did the fiends rejoice
And hell, thro' all her confines, raise the exulting voice,
That hour which saw the generous English name
Linkt with such damned deeds of everlasting shame!

Thee, Caledonia! thy wild heaths among,
Fam'd for the martial deed, the heaven-taught song,
To thee I turn with swimming eyes;
Where is that soul of Freedom fled?
Immingled with the mighty dead,
Beneath that hallow'd turf where Wallace lies
Hear it not, Wallace! in thy bed of death.
Ye babbling winds! in silence sweep,
Disturb not ye the hero's sleep,
Nor give the coward secret breath!
Is this the ancient Caledonian form,
Firm as the rock, resistless as the storm?
Show me that eye which shot immortal hate,
Blasting the despot's proudest bearing;
Show me that arm which, nerv'd with thundering fate,
Crush'd Usurpation's boldest daring!-
Dark-quench'd as yonder sinking star,
No more that glance lightens afar;
That palsied arm no more whirls on the waste of war.
—ROBERT BURNS
Pipe Smokers Corner, by Jeffrey Dean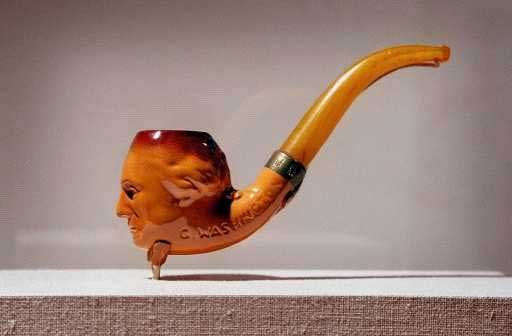 Pipe carved with the likeness of George Washington.
Upcoming events. . .
University Series, Tuesday, March 6, Tower Club, 5:15.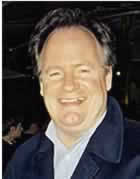 Robert Wallace, professor of classics at Northwestern University and cigar club regular, will present A Whirlwind Tour through Greek and Roman Coins, from the world's first issues struck in western Asia Minor in the sixth century BC, to the silver-washed masterpieces of ancient art that marked the fall of Rome. A bit of economic history,
a bit of politics, a slide-show of lots of smashing images, and plenty of glittering silver and gold. Cocktails at 5:15; lecture at 5:30; discussion to follow at 6:00. $30 includes open bar and light hors d'oeuvres. RSVP to Sarah Lewis.
Professor Wallace (BA Columbia '72, MA Oxford '77, PhD Harvard '84) has an ongoing project with the American Numismatic Society to analyze the metallic composition of early electrum coinage. He is recently co-editor of Poet, Public, and Performance in Ancient Greece (Hopkins, 1997), and is currently writing a book about Damon, the Greek music theorist and teacher of Pericles.
University Series, Tuesday, April 3, Tower Club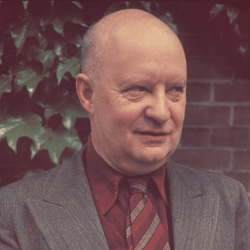 Chicago author Jack Zimmerman will join the Cigar Society to open the spring baseball season with readings from his southside-Chicago baseball novel, Gods of the Andes. Cocktails at 5:15, reading at 5:30, discussion to follow at 6:00. $30 includes open bar and light hors d'oeuvres. Bring your own cigars. RSVP to Sarah Lewis.

Jack Zimmerman grew up on the southwest side of Chicago and graduated from the Chicago Conservatory of Music. He spent four years in the Navy during the Vietnam War and worked as a college instructor, freelance trombone player, piano tuner, newspaper columnist, and PR man. Presently, he works in the public relations department of Lyric Opera of Chicago and writes newspaper columns for Liberty Suburban Newspapers and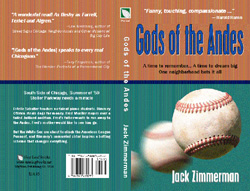 the Chicago Journal. His novel, Gods of the Andes, was published by New Leaf Books in September 2006, and a collection of his short writings, 10,000 Years in the Suburbs, was published in 1994 by Lake View Press. He lives in Chicago with his wife, Charlene.
Jack Zimmerman writes like the guy next door—if you happen to live next door to Richard Russo, Studs Terkel, or Mark Twain. Gods of the Andes is funny, touching, compassionate, the story of all of us who grew up on pavement in the city with the big shoulders. —Harold Ramis
University Series, Tuesday, May 8, Tower Club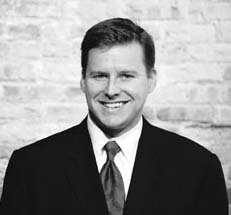 Charles Wheelan, club member and lecturer in public policy at the University of Chicago, will talk about his forthcoming book, An Introduction to Public Policy. Cocktails at 5:15, lecture at 5:30, discussion to follow at 6:00. $30 includes open bar and light hors d'oeuvres. Bring your own cigars. RSVP to Sarah Lewis.

Professor Wheelan has a PhD in public policy from the University of Chicago's Harris Graduate School of Public Policy Studies and a Master of Public Affairs from Princeton. He is the author of Naked Economics, a book that the Chicago Tribune described as "clear, concise, informative, and (gasp) witty." He also wrote a series of essays to accompany Terry Evans's photographs for their recent book, Revealing Chicago. He is currently the author of a regular Yahoo! column, The Naked Economist, and a frequent contributor to the Motley Fool on National Public Radio and to 848 on WBEZ. He lives in Chicago with his wife and three children.