22 October 2006

Talisker Fireside Chat, Tuesday, October 24, Tower Club, 5:30pm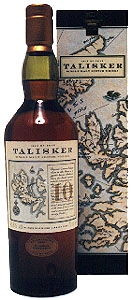 Martin Duffy, Master of Scotch, will be joining us again at the Tower Club—this time to share several bottlings of Talisker scotch whisky and tell stories about the distillery, on the Isle of Skye. Talisker House is the seat of the eldest son of the MacLeod clan and takes its name from the Norse name for the mountain, Thalas Gair, or Sloping Rock. The distillery is on the exposed west coast of the island, on the seaweedy shores of Loch Harport. Talisker scotch is known for its above-average peat flavor and high phenol content. According to Wikipedia, "The malt used is peated to a phenol level of approximately 25 parts per million, which is rather high. Additionally, the water used for production, from Cnoc nan Speireag, flows over peat, which adds additional peatiness to the whisky." Talisker is the only distillery on Skye but the island is also the home of a company making a vatted malt called Poit Dhubh, and a blend, Te Bheag. Both are said to contain some Talisker. (For more information, see Sabhal Mor Ostaig.) Talisker is also a component of Drambuie liqueur and Johnnie Walker Green Label Scotch. ($10 includes scotch and light hors d'oeuvres.)

The king o' drinks, as I conceive it, Talisker, Islay or Glenlivit. —Robert Louis Stevenson



Fight Night, Thursday, November 2, University Club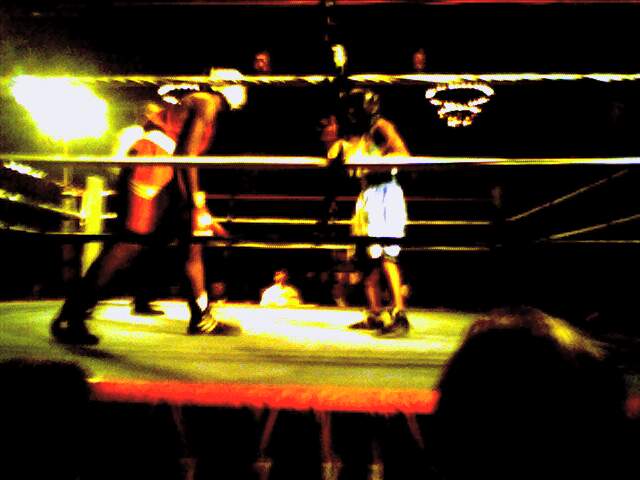 The University Club Fight Nights, this year on November 2 and 3, are the preeminent cigar and boxing events of the city. Cocktails and hors d'oeuvres at 6:00, dinner at 7:00, Golden Gloves boxing at 8:30. Black tie. ($150. )
The Cigar Society has already filled its two tables of ten for November 2, but spaces at other tables are still available on both nights.
For more information, write to Mr. Turner.
In our last meeting...
The fall Cigar Society Dinner was held last Thursday, October 12th, Columbus Day. Chef Omar Rocha prepared a terrific dinner, combining old- and new-world ingredients, and spirits expert Gina Castillo led a tasting of four premium tequilas. Mr. Benitez oversaw the excellent service.

In attendance were David O'CONNOR, Ernie Freudman (QuotePro), Dick Danstrom (Home Team Inspection), Jack Bolling (Ceres Cafe), Mil Ovan (Firefly Energy), Michael Watkins (NSX), Marshall ABBEY, David FITZPATRICK, Tom O'BRIEN, Mark WARDEN, Douglas JOHNSON (Chicago Croquet Club), your loyal secretary, Victor TUTIVEN, George Thiruvathukal (Loyola University), Vadim Shayevich, Jon HALVORSON, Gina Castillo (Diageo), and Paul GALANIS and two of his guests. Your loyal secretary gave an introduction to the menu by way of the etymology and provenance of some of the menu items, and Gina Castillo talked about tequila.

In the beginning was tobacco.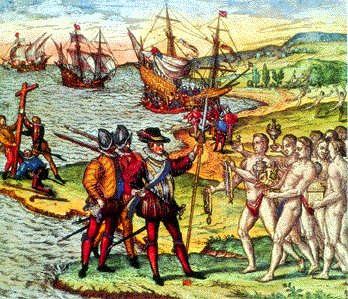 On October 12, 1492, at two in the morning, Rodrigo de Triana, a sailor on Columbus's Pinta, first sighted land in the new world, in the Bahamas; Columbus called the island San Salvador, but which specific island this was is lost to history. Later that morning the indigenous Arawaks, meeting the expedition, offered gifts, including tobacco. Columbus wrote in his journal that day, "the natives brought fruit, wooden spears, and certain dried leaves which gave off a distinct fragrance." The fruit was eaten, the pungent leaves thrown away. Three days later Columbus mentioned the dried leaves again. "We found a man in a canoe going from Santa Maria to Fernandia. He had with him some dried leaves which are in high value among them, for a quantity of it was brought to me at San Salvador." The first European smoker was created less than one month after Columbus's landing.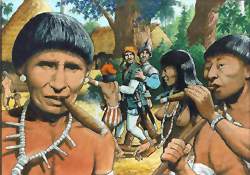 According to Gene Borio, "Rodrigo de Jerez and Luis de Torres, in Cuba searching for the Khan of Cathay, are credited with first observing smoking. They reported in November of 1492 that the natives wrapped dried tobacco leaves in palm or maize 'in the manner of a musket formed of paper.' After lighting one end, they commenced 'drinking' the smoke through the other. Jerez became a confirmed smoker, and is thought to be the first outside of the Americas." Jerez was later imprisoned by the Spanish Inquisition for a period of seven years for his sinful and infernal tobacco habits; when he was released, tobacco smoking was already widespread. The etymology of our word tobacco is a bit confused. According to Las Casas (1552) it comes from a word in the Arawak language meaning "a roll of tobacco leaves," but the Spanish word also seems to have been influenced by the 9th century Arabic tabbaq, a name given to any of a number of dried herbs. Our word cigar derives from the Mayan word sikar, meaning "to smoke rolled tobacco."
Dinner Menu
Ceviche* with chiles* and tomatoes*
blanco tequila*
Grilled pear salad with candied black walnuts*
reposado tequila*
Lamb chops, terrine of root vegetables*
añejo tequila*
Chocolate* lava cake with toffee sauce
Don Julio 1492 tequila*
Coffee and mignardises with vanilla* and allspice*
*Native to the Americas.
A brief look at our dinner menu, which was designed by Tower Club Chef Omar Rocha and spirits expert Gina Castillo, shows how harmoniously old and new world ingredients can be used together. Our appetizer, ceviche, is originally Peruvian, and exhibits a glorious commingling of chili peppers and tomatoes, native to the New World, with lemons and onions, which were introduced to the New World by Columbus on his expedition of 1493 to Haiti. The Spanish word ceviche likely derives from the Quechuan (Incan) word siwichi. Varieties of ceviche are confected all over Mexico and Central and South America. Chili peppers have been part of the human diet in the Americas since about 7500 BC, and they were domesticated there between 5200 and 3400BC. Columbus was one of the first Europeans to encounter chili peppers, and somehow confusing them with the black pepper he was seeking, called them "peppers" (pimientas, in Spanish). Tomatoes originated in the highlands of the west coast of South America, but, in The Tomato in America, author Paul Smith notes that there is no evidence that tomatoes were cultivated or eaten before the arrival of the Spanish. Our word tomato comes from the Nahuatl (Aztec) word tomatl (tomato), which derives from tomana (to swell) atl (water). The grilled (European) pear salad contains candied black walnuts, which are native to eastern North America. Turning to Chef Rocha's scrumptious root-vegetable terrine in our main course, we note that potatoes are native to Peru and come in more than 200 varieties there. The Quechua (Incan) word for potato is papa, which is what potatoes are still called in Latin American Spanish. Our word potato comes from the Spanish word batata, meaning sweet potato; the European Spanish word for potato is patata. All manner of squash are native to North America. The English word squash comes from the Narragansett word askutasquash, as documented by Roger Williams, the founder of Rhode Island, in 1643. Beets, turnips, and rutabagas are of European origin.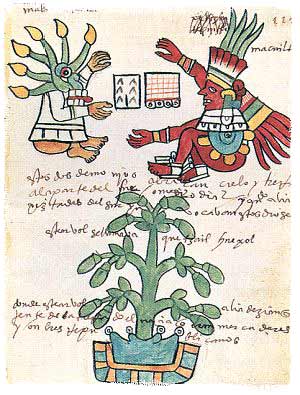 For our dessert and mignardise courses, we note that cocoa beans were cultivated by the Mayans and Aztecs and used in a variety of sauces (moles) and beverages for centuries prior to the arrival of the Spanish. The English word chocolate comes from the Nahuatl (Aztec) words xocol ("bitter") atl ("water"). Vanilla originated in Mexico, and Mexico was the world's chief producer until the mid 19th century. Allspice was discovered by Columbus in the Caribbean. He (typically) mistook it for black pepper, and it is still (also) called pimienta in Spain.
And finally, a note on our spiritous libation. Long before the Spanish arrived in the Americas the Aztecs were drinking pulque, the fermented juice of the agave plant. It was first distilled into spirit form in the sixteenth century near the city of Tequila.



The True Story of the Discovery of America

by Dr. Paul B. Harris

Columbus could not understand,
If the old-world was so very grand,
Why he could not find
A good way to unwind—
Why there wasn't a smoke in the land.

So Chris said to Queen Isabella,
"If you want a new thrill, I'm the fella:
Just buy me a boat
And set me afloat,
And I'll bring you a sweet Panatela!"

Convinced that the world must be round,
With no edges for ships to fall down,
He set off with great speed
For to find the new weed,
Sailing westward to where it was found.

After traveling both long and far,
Guided only by wind and by star,
He sighted dry land,
And there, on the sand,
A native puffed on a cigar.

Forget trade routes—that was a joke,
Something Chris told the financing folk;
The story was a cover
For a true cigar lover,
In search of a quality smoke.



Upcoming Smoking Events...

. . . are scheduled for October 24 (Talisker Scotch Tasting, Tower Club), November 2 (Fight Night, University Club), Tuesdays, November 14 and 28 and Thursday, December 14 (Informal Smokers, Tower Club).
Club member Alexander SHERMAN invites the Cigar Society to take part in his long-running symposium on The Creative Force of the City, Especially This One—And Grilled Cheese. The next two installments are on the Friday, November 10th and Friday, December 1st, 5:30-8:30pm, and will include civic discussion, martinis, and grilled cheese sandwiches; a second shift will accommodate those unable to attend early. To be held at the Equitable Trust Company, Suite #402 in the Fisher Building (343 South Dearborn, between Jackson and Van Buren).

Respectfully submitted by

Curtis Tuckey

(Secretary)