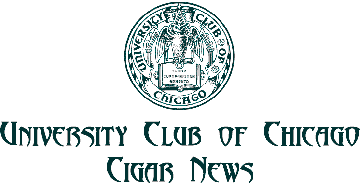 30 May 2006

Tuesday, May 30. Holy Smoker at the Tower Club.
Our own Jorge del CASTILLO will read from the book, Holy Smoke: A Literary Romp through the History of the Cigar, by Cuban-born British novelist Guillermo Cabrera Infante (winner of the 1997 Cervantes Prize). Tower Club, 5-7pm.
This curious volume is a potpourri of information and lore about cigars, their smokers from Rodrigo de Xeres of Columbus's crew to Winston Churchill and Castro, their manufacture, their sale and their appearance in song and story. All this is presented in a style brim full of literary references to Congreve, Conan Doyle, Ogden Nash, Italo Calvino and other writers through every paragraph. The cigar-smoking on-screen images of W. C. Fields, Groucho Marx, Orson Welles and Gary Cooper are evoked; the author also considers cigarettes and their contrasting Hollywood image.

--Publisher's Weekly

Coming up . . .

Tuesday, June 20. Midsummer's Eve Scotch Tasting.
Master of Scotch Martin C. Duffy, who entertained us at the Scotch and Cigar Dinner earlier this month, will be at the Tower Club pouring rounds of Talisker, a very distinctive scotch whisky from the only distillery on the Isle of Skye, and discuss the ancient Scottish practice of lighting bonfires in high places in celebration of the summer solstice. Ambassador Room, 5:30-7:30pm. $10. Bring your own cigars.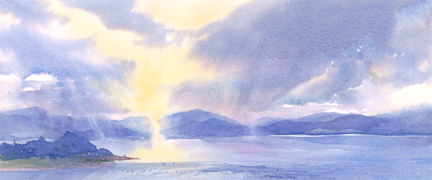 Midsummer's Eve Bonfire, Argyll, Scotland (Lady Jill Mueller)

Early warning. . .

Informal Smokers at the Tower Club are scheduled for the following Tuesdays: June 20 (see above); July 11, 25; August 8, 22; September 12, 26.

In our last meeting . . .

As reported by J. Douglas JOHNSON for Tuesday, May 16:
| | |
| --- | --- |
| | Bereft of Secretary TUCKEY or any assigned speakers, the May 16th meeting of the cigar society was a study in anarchy and the cock-and-bull narrative. While the Secretary had designated David O'CONNOR acting secretary, I usurped the seat without discussion or vote and then dissolved the title, renaming myself "Maximum Leader." The discussion started honorably enough as Harry HIGBIE updated the group on his nephew's progress in the U.S. Navy Seals. But then David O'CONNOR took the floor to discuss the career of ex-Navy Seal Fred Rogers (a.k.a. "Mr. Rogers"). According to Mr. O'CONNOR, Fred Rogers wore sweaters during his children's television show to cover the patchwork of tattoos that adorned his arms, which Mr. O'Connor said he acquired through three tours of Vietnam, fighting Charlie in the bush. I later took it upon myself to verify this tale, and it turns out not to be entirely accurate (at least the parts about Fred Rogers having ever even served in any branch of the military or having a single tattoo on his body). Taking Mr. O'Connor's lead, Thomas O'BRIEN shared an account that, he said, was delivered by Lee Marvin on the Tonight Show with Johnny Carson. Mr. O'Brien reported that Marvin had singled out Bob Keeshan (a.k.a. Captain Kangaroo) for saving his life during the battle for Iwo Jima. According to Snopes.com, however, Mr. O'Brien is only slightly more reliable than Mr. O'Connor. Lee Marvin did take a hit in the derriere in the battle for Saipan, but Bob Keeshan enlisted in the Marines two weeks before his 18th birthday, just before end of the war. He was too young to ever see any combat. |
| | |
| | And remember, don't eat pop rocks and Coke at the same time or your head could explode...like that kid in Michigan. --Maximum Leader |
Respectfully submitted by

Your loyal secretary

Curtis TUCKEY